By Andrea Anderson
Co-owner of Silvertip Lodge and Cabins
---
---
There's a reason the Kenai Peninsula is called Alaska's Playground – there are seemingly endless opportunities for adventure and things to do in Kenai. I've spent the better part of 20 years exploring this playground, both personally and as a guide, and my to-do list is still growing. For every corner I explore, I find two more I'd like to. Luckily, Silvertip is centrally located, and we're right in the middle of all that there is to do on the Kenai Peninsula.
For a first-time visitor, when planning what to do in Kenai, Alaska, I can see how so many options could be overwhelming. When I get overwhelmed, I make a list to help me organize my thoughts and find clarity for moving forward with intention and direction. So here's a list for you: my 10 favorite things to do during the summer on Alaska's Kenai Peninsula.
1. Hiking
You have so many options. There are nearly 500 miles worth of hiking trails on the Kenai Peninsula, which is about double the number of highway miles. There are too many amazing trails to list, so here are my top five: Portage Pass Trail, Grengwik Glacier Trail, Skyline Trail, Harding Ice Field Trail, and Summit Creek Trail.
An Alaska hiking trip is a great option when you're looking for things to do on the Kenai Peninsula.
2. Flightseeing
Less than 20% of the state is accessible by roads, so if you really want to see Alaska, you need to fly. There's nothing quite like getting a bird's eye view of wild as far as the eye can see, like 700 square miles of ice flowing from the mountains to the ocean.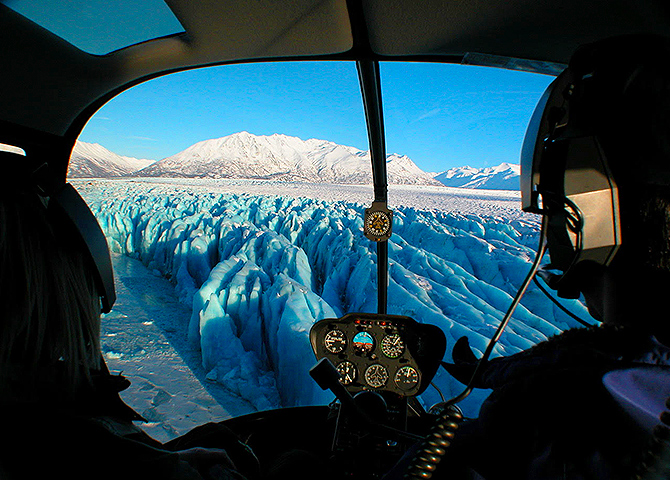 Flightseeing is one of the highlights for many people on their Alaska adventures.
3. Fishing
There's a reason fishermen flock to the Kenai Peninsula. Cast a fly for a trophy Rainbow Trout or catch yourself a yummy salmon for dinner. Pull up some halibut via the tractor launch in Deep Creek, or head to Homer and do the Halibut/Rockfish combo.
A guided fishing trip is the best way to experience world-class fishing on the Kenai Peninsula.
4. Wildlife Viewing
Fly over to the west side of Cook Inlet on a float plane to see bears in their natural environment. We also like to stop at the Alaska Wildlife Conservation Center on our way to the peninsula for an up-close look at a variety of local species, including bears, moose, caribou, and wood bison.
Viewing bears in their natural habitat on a Kenai Peninsula Wildlife Viewing Tour.
5. Whale, Marine Wildlife and Glacier Cruise
Mountains rising out of the ocean, Whales breaching, dall's porpoises surfing, and glaciers calving are just a few of the wonders of this trip. Even more special is that it is a very small group tour with no more than 13 guests aboard.
Small group sizes on these Glacier and Wildlife Cruises mean you will have an awesome view of all the action.
6. Rafting
Rafting is an awesome way to get off the road system and into the Alaskan backcountry. Travel the length of the entire upper Kenai River through Kenai Canyon with Class 1 and 2 rapids, or for the more adventurous, brave the Class 4 and 5 rapids on Six Mile Creek.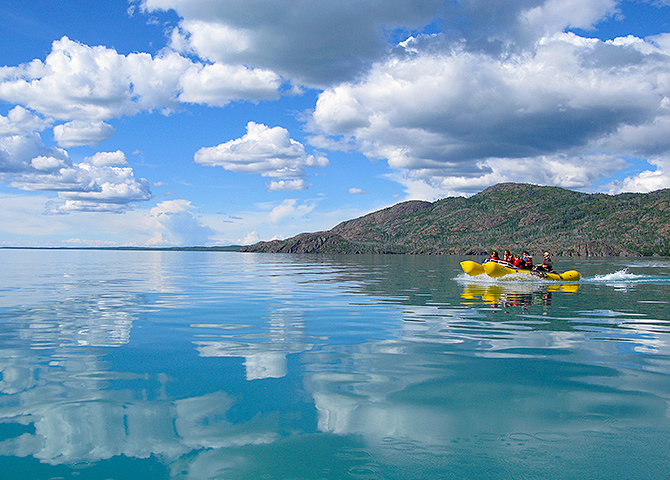 Rafting on Kenai River is a great way to experience the natural beauty of the Kenai Peninsula.
7. Iceberg & River Float
Float among the icebergs in a glacial lake only accessible by the historic Alaska Railroad. I ran this trip back in my guiding days, and even after being there every day for an entire summer, it never got old. It's a favorite among our visiting family and friends.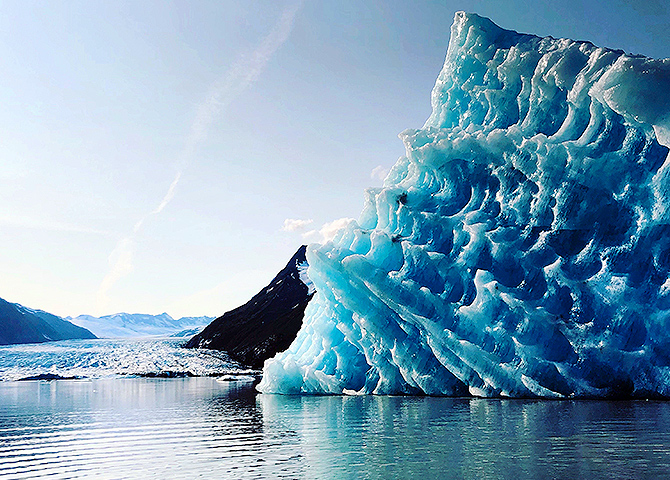 Floating among the ice bergs never gets old.
8. Canoeing
The Kenai National Wildlife Refuge has several well-established canoe routes you can access through a fully guided trip, or you can rent a canoe and head out on your own. I personally like to take my stand-up paddle board out on these calm waters.
See the Kenai Wildlife Refuge from the water on a canoeing trip.
9. Dog Sledding
The Iditarod is an iconic Alaskan race, and dog sledding remains a popular winter sport up here. Visiting a working kennel and learn how mushers develop a dog team. Meeting puppies is an added bonus. To add adventure to the experience, you can take the tour atop a snowy mountain with a quick helicopter flight.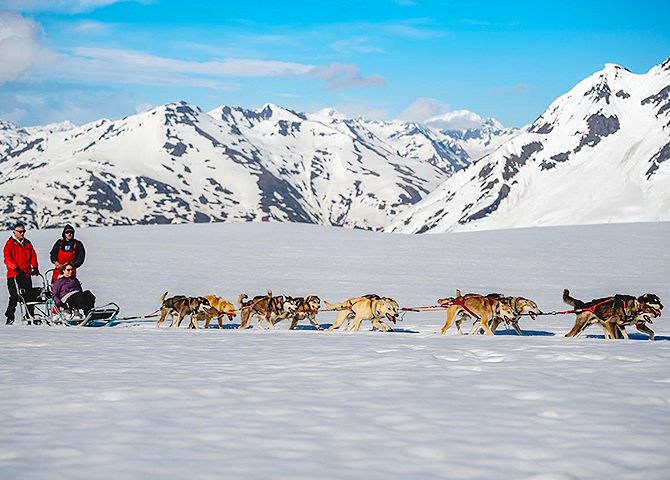 Learn about training from mushers on an Alaska Dog Sledding Tour.
10. Biking
Like hiking, there are too many awesome trails to name. Ride the beach between the Kenai and Kasilof Rivers or hit the single track at Tsalteshi Trails. Enjoy the backcountry on the Iditarod National Historic Trail or the Crescent Lake Trail. If you're super adventurous, Alyeska Resort in Girdwood has lift-access downhill biking.
There are so many awesome places for biking on the Kenai Peninsula.